Our spot markers are 9" in diameter,
heavy enough to stay down, yet flat and rugged enough to dance on.
Perfect for teaching Reel and other dance formations, Country dances,
sword positions, movements, or just use for class management.

Available in an assortment of colors. Get all in same color or mix-n-match.
Due to their weight, these have special shipping rates.
Please check our postage rates when buying 4 or more.


| | |
| --- | --- |
| Each | $3.50 |
| Set of 4 | $12.00 |
| Dozen | $32.00 |


For our UK customers, you may want to order from our UK distributor:
Highland Dance Supplies
Dumfries, Scotland
Highland Dance Supplies Web Site


For our Canadian customers, you may want to order from our Canadian distributor:
Creative Designs
Lunenburg, Ontario
Creative Designs Web Site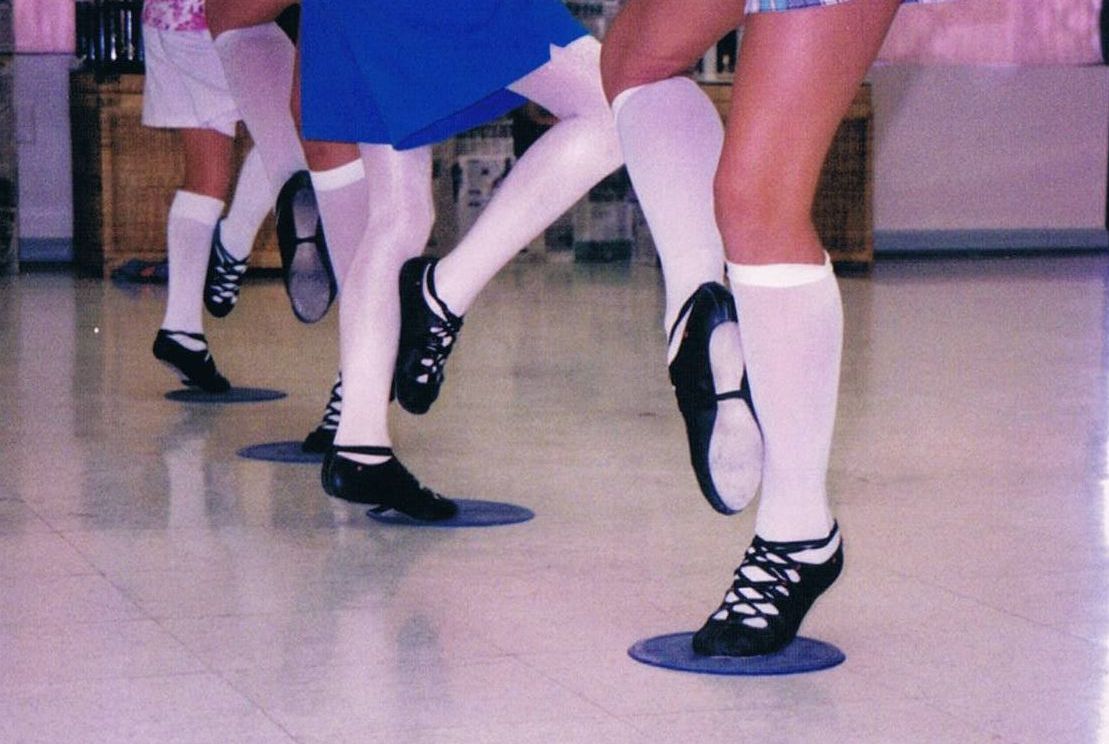 Exercise Spots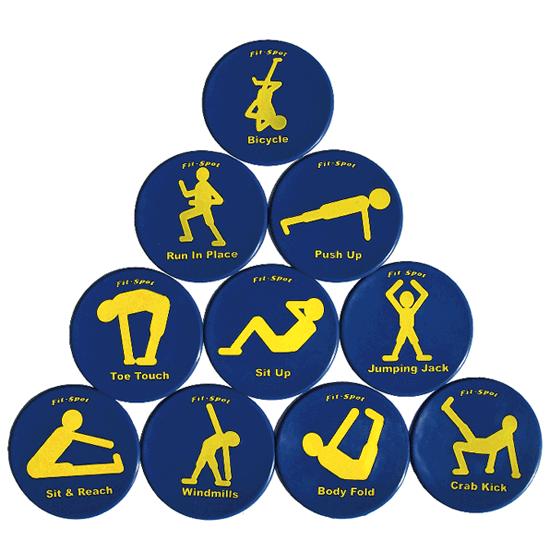 What an easy way to create fitness stations and maintain class management! Simply place these spots on the floor and have your students rotate amd perform each activity on the spot. Exercises include sit-ups, windmills, jumping jacks, toe touches, and 6 more exercises. Set includes ten 9" diameter blue vinyl spots with yellow exercises molded right into the spot, so they will never wear off.
$39.95






Aerobic Spots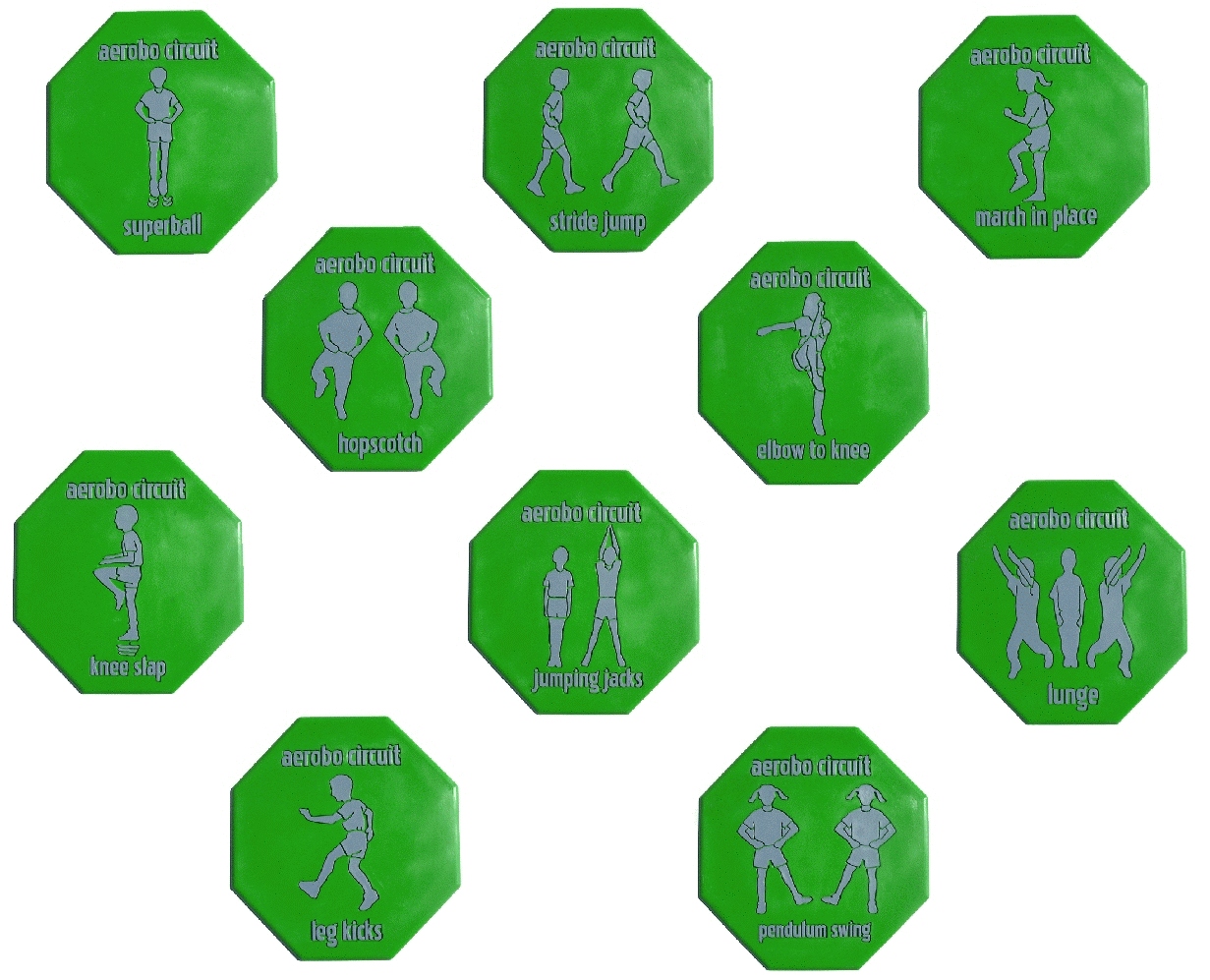 Throw these spots down before class to get students moving and warmed up on their own with easy-to-do aerobic exercises that are all based on footwork. Ten different 9"x9" green aerobic spots. Comes with an activity guide
$39.95






Due to their weight, these have same shipping rates as dozen spots.
Please check our postage rates