Home
About Us
Belts/Buckles
Books
Casual Wear/T Shirts
CDs/Videos
Dance Accessories
Footwear
Headwear
Highland Dress
Jewelry
Kilts
New Products
Novelty Items
Patterns/Sewing
Piping Supplies
*SPECIALS*
Sporrans
Tartan Items
Used Items
Links
Dancing Logo
Contact Us
Ordering
E-mail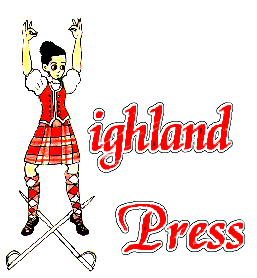 Get our weekly updates on Facebook!
NEW


Many of our products are now available for online purchase!
Click the link below to see what is available. Please be patient as we transfer most of the stock to the new website:


Click here to go to www.shophighlandxpress.com

Highland X Press
PO Box 550
South Lyon, Michigan 48178
Phone: (248) 573-7849
Fax: (855) 465-8949
Email: info@highlandxpress.com


Our goal at Highland X Press is to provide quality merchandise at affordable prices. If you can't find what you're looking for on our web page, let us know.
We'll be happy to order it for you, or direct you to another supplier.

HOURS OF OPERATION:
Monday - Thursday
7:30 am - 5:00 pm (EST)
Please note we are not open on Friday-Sunday




New & Clearance Items
Many new items are arriving while several stock items are being discontinued.
Be sure to keep an eye on our "NEW" and "CLEARANCE" pages!



Used Items for Sale:
Need to buy or looking to sell your used Scottish items?
Be sure to visit our "USED PAGE"
This is a free service we offer our customers. All we ask is that you notify us when the items have sold,
so we can remove. Just send us your posting as you would like it to appear.
Be sure to include price (specify if other than US funds), description, size, condition,
and how you would like people to contact you (email, phone, both).
If you have photos, include in your posting for customers to contact you for these
or we can upload for a small fee.
If you would like us to upload and link to your photos, there is a
$5.00 charge per photo which will be donated to Friends of FUSTA.








Highland X Press would like to thank the following individuals for their time and services on our web page.



HXP Logo and drawings by:
Mike Zavala

Dress Tartan Viewer & Website Design by:
Mike Duell

Original Website Design by:
Rutherford B. Johnson

Graphics by:
Highland X Press
Jim and James Suttie
Get Noticed Graphics
Rutherford B. Johnson

© This site copyright 2007 Highland X Press
(updated regularly by Mary Beth Klein)