<

Home
About Us
Belts/Buckles
Books
Casual Wear/T Shirts
CDs/Videos
Dance Accessories
Footwear
Headwear
Highland Dress
Jewelry
Kilts
New Products
Novelty Items
Patterns/Sewing
Piping Supplies
*SPECIALS*
Sporrans
Tartan Items
Used Items
Links
Dancing Logo
Contact Us
Ordering
E-mail

Custom Made
Baby & Toddler Kilts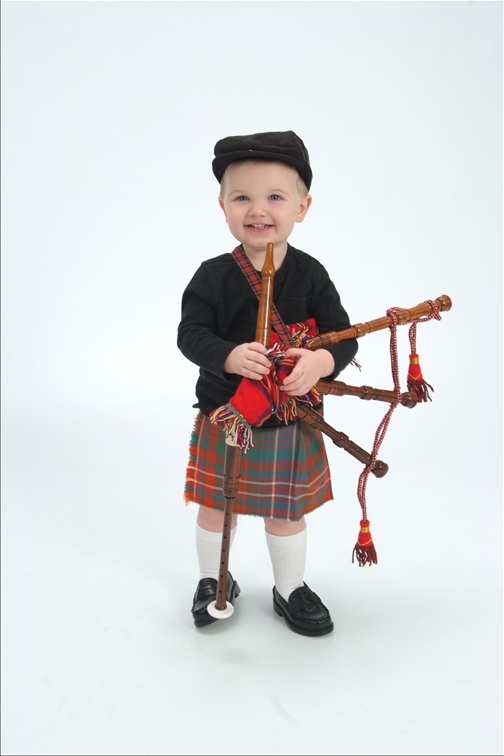 Aiden Wilson
in one of our Baby Kilts
He may have grown... but his kilt still fits!
One of our customers from Australia
Just like Daddy!
We now offer custom made kilts for babies and toddlers.
These adorable kilts are made in the 8-10 oz. tartan of your choice.
Please allow 4-6 weeks for delivery.
(side view)
1 small buckle and strap is attached to each side of the kilt
and flap opening is on the right side as an authentic kilt.
Straps have been shortened and attached to kilt for safety.
These are not functional.






Kilts are lined on the inside for comfort
and have an elastic waistband in the back.
Waist can be adjusted by moving the adjustable button loop.
2" hems are added so length can be adjusted as child grows.

APPROXIMATE SIZES:
Small- W-15 Hips-18 Length- 6"
Medium- W- 18 H-21- Length 8"
Large- W- 19 H-22.5 L- 10.5"